Songs of Portrait 肖像曲

NERVE x 卓翔 Cheuk Cheung
Extending documentary from screen to stage;
Meeting of operatic forms
從影像延伸舞台的混種紀錄歌劇
Yang Yang 楊陽 / Hikaru Uzawa 鵜澤光 / Olivia Salvadori
Kunqu 崑曲 // Noh 能劇 // Opera 歌劇
* * *

Starting from documentary films on two performers of diverse backgrounds – a Kunqu artist – Yang Yang from China and a female Noh artist – Hikaru Uzawa from Japan, in revealing the challenges they encounter – on how they foster the traditional art forms that they have inherited and have been representing; and how they venture for their own paths in context of the contemporary society. Whilst contemporary vocalist - Olivia Salvadori performs remixed exerts from classical opera aria, across styles from Giacomo Puccini to vaporwave, in which contrasted with the other two eastern traditional forms of theatre performances, in contemplation of different traditions in experiment.
In this production, documentary expands from the screen to live performance on stage, to intersect with a form that is beyond opera and documentary theatre. The music is certainly cross-cultural and cross-genre experimentation of classical vs avant-garde, melodic vs noise, structure vs improvisation. Performers shuffling between being themselves and performing characters of classical plays, dialogues between their real self with their presenting characters will be juxtaposed together with their different art practices and ideas, to lead us into a hybrid performance.
以紀錄電影為起點,中國崑曲藝術家楊陽和日本能劇藝術家鵜澤光,兩位不同背景地域的表演藝術家述説著他/她們追尋理想與面對生活現實的矛盾、在當下社會中如何繼承傳統及發展的掙扎和挑戰。當代聲樂藝術家Olivia Salvadori唱出一首首混音版西洋歌劇詠嘆調,從普契尼到Vaporwave,以女高音式詠唱與兩種東方劇場傳統比照互動。
紀錄的形式從螢幕延伸至舞台,結合古典與前衛、旋律與噪音、程式與即興的樂章。三位藝術家進出於個人經歷與經典故事,從現實與虛構的角色之間發現自己與表演藝術的交織關係。他/她們在鏡頭之下和觀眾面前一同跨越歌劇與紀錄劇場的形式,創造出跨文化舞台傳統的混種演出。
* * *

Nerve
Nerve (Steve Hui) is a Hong Kong based multidisciplinary artist whose practice mines the boundaries between contemporary music, sound art, multimedia theatre and underground subcultures. Experimenting with tradition and remixing art forms, Nerve's music has been presented at the Hong Kong Arts Festival, Microwave International Media Art Festival and New Vision Arts Festival. He has received numerous commissions, from the City Contemporary Dance Company, City University of Hong Kong, Contemporary Musiking Hong Kong, Hong Kong New Music Ensemble, Hong Kong Sinfonietta, Unlock Dancing Plaza, Wuju Ensemble and Zuni Icosahedron. Recent theatre works include the cinematic opera 1984, digital opera The Memory Palace of Matteo Ricci, live soundtracks for the 1950s films Family, Spring, Autumn, and the Run Run Shaw Creative Media Centre opening performance Four Infinities. Collaborative works include Zurich x HK Mirror Factory, Tokyo x HK Absolute Airplane, installation/performance Zoo as Metaphor, experimental Naamyam in A Wanderer's Autumn Anthology, and dance theatre in Pier Window. Nerve is active in the local and international underground scene, performing and djing at Bass Music China, Noise to Signal, Kill the Silence, XXX, CTM Vorspiel (Berlin), LUFF (Lausanne), as well as numerous DIY outdoor parties. He is the founder and artistic director of the experimental music group Decade Ensemble. Nerve holds a masters degree in composition and electronic music from the Hong Kong Academy for Performing Arts, where he is currently a part-time lecturer. He has also held teaching posts at HKICC School of Creativity and Hong Kong International Institute of Music. In 2017 he was an Asian Cultural Council fellow in New York.
Nerve(許敖山)以香港為基地,專注混合藝術形式、跨越界別及實驗傳統,經常以多重身份穿梭現代音樂、聲音藝術、多媒體劇場及地下文化之間。其作品曾於香港藝術節、深圳香港城市建築雙城雙年展、新視野藝術節、微波國際媒體藝術節等演出,並獲香港小交響樂團、香港城市大學、香港創樂團、進念‧二十面體、現在音樂、無極樂團、城市當代舞蹈團、不加鎖舞踊館等委約創。主要作品包括《1984》電影歌劇、與龔志成合作《家‧春 ‧秋》現場電影配樂、邵逸夫創意媒體中心開幕節目《四象萬相》及多媒體歌劇《利瑪竇的記憶宮殿》,集體創作包括蘇黎世交流計劃《製鏡廠》、日本交流計劃《絕對飛行機》、裝置表演《像是動物園》、實驗南音《客途選集》及舞蹈劇場《碼頭的窗口》。作為表演家及唱片騎士活躍於Buffneck Rizness、Noise to Signal、Kill the Silence、XXX及DIY戶外派對地下場域,並於柏林CTM Vorspiel及瑞士洛桑地下電影音樂節(LUFF)演出。創立及擔任香港實驗樂團 Decade Ensemble總監。香港演藝學院作曲及電子音樂碩士,曾任教香港兆基創意書院及香港國際音樂學校,現為香港演藝學院兼職講師。2017獲年亞洲文化協會獎助於紐約考察研究。
CHEUK Cheung
Born in Hong Kong and graduated from the Hong Kong Academy for Performing Arts. He worked for both Hong Kong and international productions in directing department, e.g. Lust, Caution (2007), Claustrophobia (2008), etc. In 2009, Cheuk participated in the Golden Horse Film Academy and co-directed a short film which was produced by Hou Hsiao-Hsien. Cheuk is co-founder and producer of A Priori Image (since 2012), a collective creative group which has produced numerous award-winning documentaries. My Way (2012), his first documentary was commissioned by CNEX Foundation and co-produced with Sylvia Chang. It was screened in London, New York, Bordeaux, Tokyo and many more. It received the nomination of Best New Director at the Chinese Film Media Awards. My Next Step (2015), a documentary about young practitioners of Kunqu Opera was commissioned by Hong Kong Arts Development Council. It was selected in Hong Kong Asian Film Festival and CAAMFest in San Francisco.
Beside filmmaking, he co-initiated performing arts group ABSOLUTE with a Japanese Theatre Director in 2013, creating a collaboration platform for cultural exchange between young performing artists in Asia. The first curated project Absolute Airplane (2013~) was a Hong Kong x Tokyo cross-cultural exchange project, with workshops and performances were presented in Hong Kong, Yokohama and Tokyo. Almost 30 cross-discipline artists have participated in last three years. In 2017, Cheuk was invited by Tokyo Wonder Site's residency program, developed and presented his new theatre piece He and I (2017~) in Tokyo.
Recipient of the Award for Young Artist (Film) in Hong Kong Arts Development Awards 2013.
香港出生。畢業於香港演藝學院電影電視系。曾任職電影及廣告副導演,參與作品包括《色戒》、《親密》等。2009年參與台北金馬電影學院期間聯合導演短片,作品由侯孝賢導演所監製。卓於2012年聯合創立影像創作組織「映像先驗」,監製得獎紀錄長片《子非魚》、《伴生》等。2012年完成首部紀錄長片《乾旦路》,由CNEX基金會委約,張艾嘉導演聯合監製。影片先後獲邀到倫敦、紐約、波爾多及東京等地作公開放映;並獲「華語電影傳媒大獎」最佳新導演提名。2015年完成紀錄長片《一個武生》,作品先後獲香港亞洲電影節及三藩市美亞國際電影節選映,作品以崑曲演員為紀錄對象,由香港藝術發展局委約。
除電影製作外,2013年與日本劇場導演聯合創立表演藝術組織「絕對的」,致力搭建一個聚焦年輕亞洲表演藝術工作者的交流協作平台。聯合策劃香港東京兩地交流計劃《絕對飛行機》,過去三年有近三十位不同藝術界別工作者參與其中,作品曾於香港、東京及橫濱展演。2017年,卓獲邀到東京藝術空間Tokyo Wonder Site作駐場藝術家,發展其劇場短編新作《He and I》。
2013年香港藝術發展獎」藝術新秀獎(電影)得獎者。
* * *
Creative / Production Team 創作/製作團隊

Creative Producer 創作監製
Orlean Lai 黎蘊賢
Composer, Script & Co-Director 作曲、劇本、聯合導演
NERVE

Film Director, Script & Co-Director 電影導演、劇本、聯合導演
Cheuk Cheung 卓翔

Script 劇本
Mak Su-yin 麥淑賢
Performer 演出 (documentary film 紀錄片)
Yang Yang 楊陽
Performers 演出
Hikaru Uzawa 鵜澤光
Olivia Salvadori

Musicians 演奏
Shane Aspegren (percussion 敲擊)
Wilmer Chan 陳柏達 (double-bass 低音提琴)
Hui Lok 許諾 (shakuhachi尺八)
Nerve (electronic 電子)
Stage Designer 舞台設計
Jan Wong 王健偉

Lighting Designer 燈光設計
Lau Ming-hang 劉銘鏗

Costume Designer 服裝設計
Cheng Man-wing 鄭文榮

Film Editor 影像剪接 (performance version 演出版本)
Cheung Pak-ming 張百銘

Production Manager 製作經理
Tsui Wai-hong 徐偉康
Graphic Designer 宣傳品設計 
Peter bird studio 田雀工房 
* * *
Performance in English, Japanese and Putonghua, with partial subtitles in Chinese and English.
英語、日語、普通話演出,部份設中、英文字幕。
Suitable for ages 12 and above. Children under the age of 6 will not be admitted.
Running time of each performance is about 75 minutes without intermission. Audience is advised to arrive punctually!
適合12歲或以上人士觀看,6歲以下恕不招待
演出長約75分鐘,不設中場休息。敬請準時入場!

Discount Scheme
* Concessionary ticket of $120 are available for senior citizens aged 60 or above, people with disabilities and the minder, and full-time students
* Group Booking Discount
10% off for each purchase of 5 or more standard tickets;
購票優惠
* 設有六十歲或以上高齡人士、殘疾人士及看護人及全日制學生優惠為$120。
* 集體購票優惠 - 每次購買正價門票5或以上 – 9折
Tickets are now available at all URBTIX outlets, on Internet, by mobile ticketing app My URBTIX (Android and iPhone/iPad versions) and telephone.
門票現於各城市售票網售票處、網上、流動購票應用程式My URBTIX (Android及iPhone/iPad版) 及電話購票熱線發售

Credit Card Telephone Booking信用卡電話購票:
2111 5999
Internet Booking 網上購票:
www.urbtix.hk
Ticketing Enquiries 票務查詢:
3761 6661
Programme Enquiries 節目查詢:
5161 9684 / orleanlaiproject@gmail.com
* * *
Curated & Produced by 策劃及製作:
orleanlaiproject

Film Production 影像製作:
A Priori Image 映像先驗
Financial Support 資助
"Project ELSE" is financially supported by the Arts Capacity Development Funding Scheme of the Government of the Hong Kong Special Administrative Region. This programme is part of "Project ELSE"
「Project ELSE」獲香港特別行政區政府「藝能發展資助計劃」的資助。
本節目屬於「Project ELSE」計劃一部分
Acknowledgment 鳴謝
Leisure and Cultural Services Department 康樂及文化事務署 
This new work is commissioned by orleanlaiproject in 2018 with partial sponsorship from CASH Music Fund.
此作品於2018年由orleanlaiproject 委約,部份費用由香港作曲家及作詞家協會轄下的「CASH音樂基金」贊助 。

Supported by 支持
Hong Kong New Music Ensemble 香港創樂團
Spring Workshop
The content of this programme does not reflect the views of the Government of the Hong Kong Special Administrative Region.
節目內容並不反映香港特別行政區政府的意見
* * *
House programme 場刊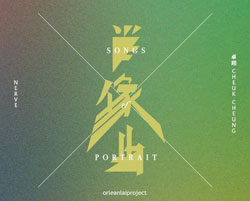 [ view / download 閱讀 / 下載 ]

** 包括創作人語、有關文章、團隊簡歷等
** include artists' statements, related articles, profiles of creative team, etc